ARENA TRIATHLON MEN'S SAMS CARBON WETSUIT
SAMS stands for Shark Attack Mitigation System, which was developed in partnership with a team of respected shark researchers, with the aim of reducing the risk of shark attacks. It's based on in-depth research into shark vision, neurology and behavior, which amongst other things analyzes what they can see at certain depths and distances under different light and water conditions. By playing with the colour/contrast and size/shape of the suit's design, the aim is to put off the shark by making the swimmer appear less desirable (or even dangerous) to attack as possible food.
Quality
Tested and approuved
Delivery
Fast delivery (48h for Europ)
Wrong size
Swap or refund as you want
The wetsuit also uses carbon technology with all the benefits of the carbon cage, including greater core stability and crucial support when and where it's needed at specific points on the body. Core stability is also taken a step further with the help of the suit's buoyancy, which is evenly-distributed across key areas of the suit – it helps keep the swimmer's body position level in the water.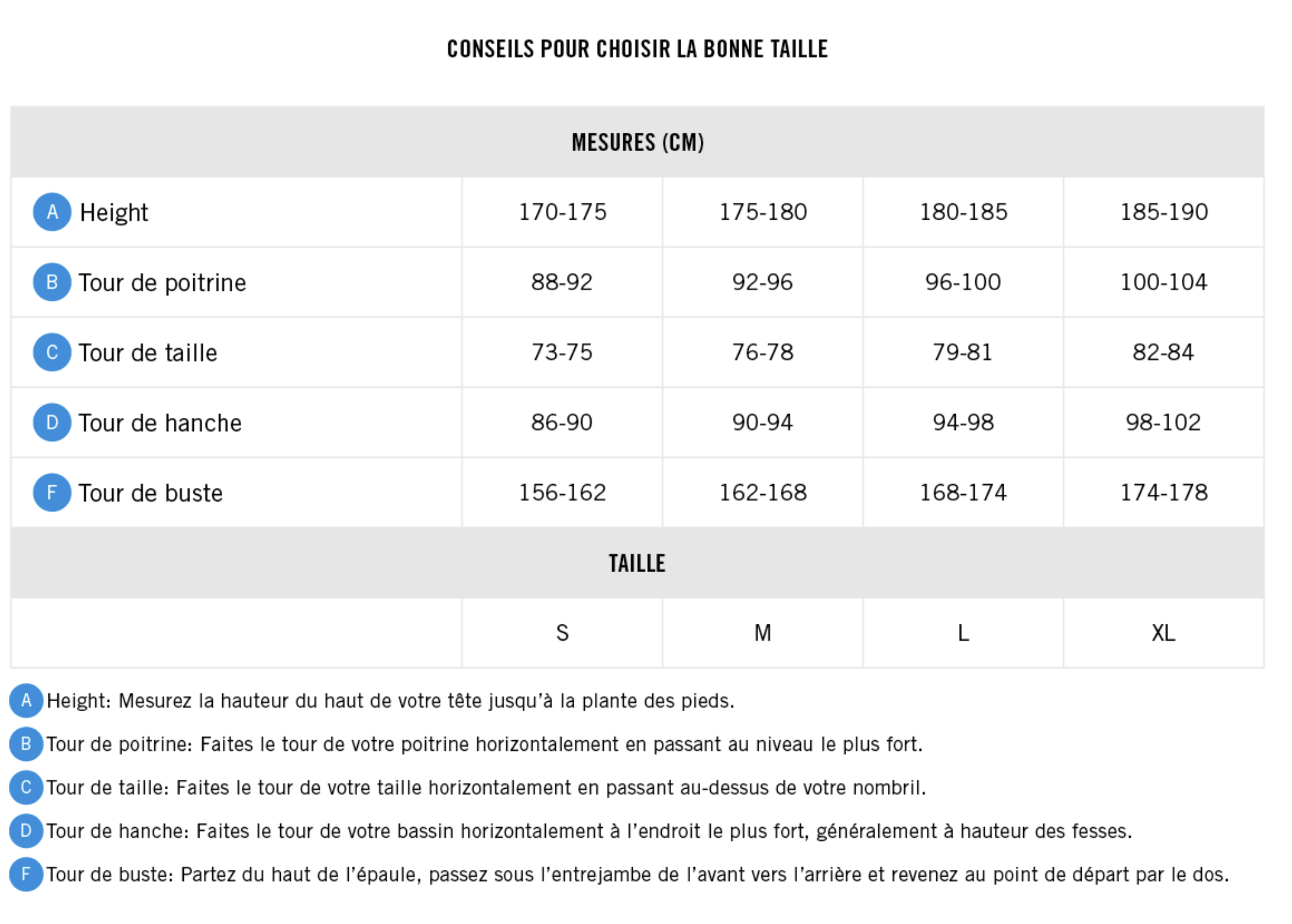 No customer reviews for the moment.